Show Homes Open for Viewings by Appointment Only
Whilst our sales offices remain closed to the general public, we're happy to let you know that our show homes are now open for viewings by appointment only.
Our sales team will be working from our sales offices, however, due to current Welsh Government guidelines we are not able to invite you into these spaces at this time. Please contact us if you would like to visit any of our show homes and we will make arrangements for you to view safely, we are also continuing to offer virtual appointments across our sites.
What to Expect When You Visit Us Next
It is Pobl Living's priority to keep both you, our customers, and our staff as safe as possible while we welcome you to our show homes, that's why we've put in place a number of procedures that we will follow when you next visit. We thought it would make you feel more at ease if you know what to expect when you visit us:
All access to the show homes will be on an appointment only basis. To avoid disappointment please make an appointment to view with our sales team.
We are only able to allow two people from one household to visit at any one time. Unfortunately, we are unable to welcome children and the elderly to our sites at present.
When you arrive at the development please call the sales negotiator who will open the show home for you (the correct number to call will be given to you when you make your appointment).
Our sales team will ask you a couple of questions to confirm that neither you nor anyone in your household are experiencing symptoms of Covid-19.
Please ensure you wear a face mask and gloves when you visit the sales complex and make use of the hand sanitiser stations as you enter the show homes.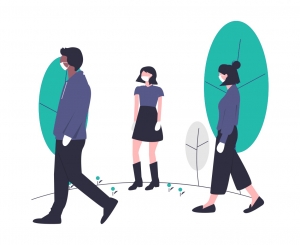 To maintain social distancing, you will look around the show homes unaccompanied, and we respectfully ask that you limit the number of items touched. Your disposable gloves can be put safely in the designated bin provided as you leave.
If you are visiting to make your kitchen, flooring or tiling choices, you will have been asked to narrow each item down to just 2 or 3 choices from a digital brochure that we will send you prior to your appointment. These samples will then be placed in the show home for you to choose from.
We want your visit to be as relaxed as possible, but we realise that these new procedures will take some time to get used to. We hope that the measures we've put in place make you feel as reassured as possible when visiting us & we thank you for your patience while we adapt to this new way of working.
Sales Completions
If you are scheduled to complete the sale of your home during this time, we're pleased to confirm that this can still go ahead, but we will need to adhere to social distancing guidelines, which will include a 'remote' handover process. We will of course be available via video call or phone to talk to you about the features of your new home and answer any questions you may have.